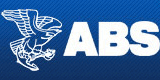 Job Information
ABS Careers

Engineer I, Senior

in

Greece Piraeus

,

Greece
Engineer I, Senior
Description
ABS is committed to settingstandards for safety and excellence as one of the world's leadingclassification organizations. In a constantly evolving industry, ABS worksalongside its partners tackling the most pressing technical, operational andregulatory challenges so the marine and offshore industries can operate safely,securely and responsibly.
We are recruiting for 2
Senior Engineers to join the Engineering team in Greece .
The Greece Engineering department at ABSprovides classification services for marine facilities. This position will beresponsible for the review of Structural, Stability, SOLAS, MODU, SPS Code toverify compliance with ABS Rules and other applicablerules/regulations/standards.
You will be joining a dedicated team working onstructural calculations and statutory items, Stability calculations andStructural Fire Protection and Fire Control and Safety Plans.
This position requires someone with a Hull andStatutory background who is looking for their next challenge.
Qualifications
We can only accept candidates who fit the followingprofile:
Fluent Greek both written and verbal

Degree
(or equivalent) in Naval Architecture or Marine Engineering
engineering experience in a shipyard, design/consulting office,
shipping/oil company or classification society
license or professional chartered engineer license
communication skills in English - both written and verbal
We are inventive problem solvers and visionaryinnovators who produce results.
At the same time, we are a responsibleresource for practical solutions.
We believe in teamwork. The best solutions areachieved together with other stakeholders. We work closely with them as adependable, flexible partner. We are also dedicated to sharing our experienceand in looking to the future with our contributions to the education of futureindustry leaders
Job: Engineering
Primary Location: Greece-Greece Piraeus-Piraeus
Work Locations: Piraeus 1, Sachtouri Str. & Posidonos Ave. 1, Sachtouri Str. & Posidonos Ave. Kallithea
Organization: Piraeus Engineering Department
Schedule: Full-time
Req ID: 1900152