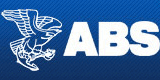 Job Information
ABS Careers

Administrator, Senior Financial Systems

in

Houston

,

Texas
Administrator, Senior Financial Systems
Description
Responsible for the functional administration, maintenance, and user support of financial reporting systems and data validation. Hyperion Financial Management, Hyperion Planning, Oracle Enterprise Business Suite (EBS).
Qualifications
1.Administration and maintenance of the financial consolidation system
2.Administration and maintenance of the financial planning, budgeting, and forecasting system
3.Develop and maintain reports through financial reporting tools
4.Ensure data integrity of financial reporting systems
5.Administration and maintenance of data integration between financial applications
6.Maintain corporate chart of accounts-Management, Financials, and Legal structure.
7.Maintain reporting hierarchies (Metadata) with financial applications.
8.Support finance team
9.Coordinate closing processes
10.Coordinate system upgrades and patches
11.Research system related issues
12.Liaison with Information Management Systems group
13.Dashboards Applications
14.Other Financial Software Applications
Knowledge, Skills and Abilities Required (KSAR)
1.Excellent oral and written communication skills.
2.Computer literate with Microsoft Office suite, including PowerBI
3.Administration of Enterprise Performance Management (EPM) system
4.Administration of Enterprise Resource Planning (ERP) system
5.
Administration of sbase and Hyperion Planning required.
5.Be willing to work under pressure with reasonable travel.
Minimumyears of Experience
At least 5 years financial system administration
Required/Preferred EducationRequirements
Bachelor's degree or recognized equivalent in Accounting or Information Systems preferred
Disclaimer Clause
This job description is not intended, and should not be construed, to be an all-inclusive list of responsibilities, skills, efforts or working conditions associated with the job of the incumbent. It is intended to be an accurate reflection of the principal job elements essential for making a fair decision regarding the pay structure of the job.
Working Conditions
Work is primarily sedentary; exerting up to 10 pounds of force occasionally and/or a negligible amount of force frequently or constantly to lift, carry, push, pull or otherwise move objects
Job: Finance & Accounting
Primary Location: United States of America-TX-Houston
Work Locations: Houston, TX (Corporate) 1701 City Plaza Drive 1701 City Plaza Drive Spring 77389
Organization: Americas Finance
Schedule: Full-time
Req ID: 1900150