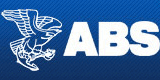 Job Information
ABS Careers

Authorized Inspector - ASME

in

Houston

,

Texas
Authorized Inspector - ASME
Description
General Summary
Responsible for providing Authorized Inspection Agency services to assigned clients, requiring
knowledge of ASME Codes for new construction of non-nuclear pressure vessels and the National BoardInspection Code (NBIC) for repair and alteration of in-service non-nuclear pressure vessels.
Principal Duties and Responsibilities (PDR)
Perform and/or verify acceptance of all inspections delineated as "Inspector Duties" by the applicableNBIC and/or ASME Codes, prior to signing the appropriate Data Report.

Monitor the implementation of the client's accepted Quality Control System Manual on a scheduledbasis as required by the company, and document the results of such monitoring, in accordance withthe company's established requirements.

Notify the assigned Supervisor verbally and in writing of any problems encountered in obtaining Codecompliance, at any assigned client facility.

Attend the client's facility, as scheduled, in a timely fashion.

Maintain the applicable Record of Inspector Activity Log documenting compliance with all applicable"Inspector Duties" for every vessel inspected.

Complete and or participate in all training assignments, (correspondence or other forms of training),as directed by the Supervisor.

Perform jurisdictional (statutory) inspections of pressure vessels, when required.

Assist clients in preparing for initial and renewal of ASME and NBIC accreditation.

Submit the required client billing and weekly report documentation, in an expedient manner to theassigned Project and/or Operations Coordinator.

Perform third party inspection and other inspection duties as requested by the company.
Location: Houston, TX or Spring, TX
Qualifications
Knowledge, Skills and Abilities Required (KSAR)
Must have a High School diploma, General Equivalency Diploma (GED) or higher level education, asrequired to comply with the qualification criteria of the Rules for Commissioned Inspectors ,established by the National Board of Boiler and Pressure Vessel Inspectors.

Posses a current National Board Authorized Inspector Commission, with an "A" endorsement.

Possess a comprehensive knowledge of the applicable ASME and NBIC Codes, required for theperformance of Inspector Duties, at assigned client locations.

Possess a comprehensive knowledge of welding and ASME Code Section IX Code requirements.

Possess a comprehensive knowledge of Nondestructive Examination methods and ASME CodeSection V requirements.

Possess a general knowledge of steel fabrication practices, including cutting, forming, shaping, rollingand heat treatment.

Possess ability to monitor the client's Quality Control System Manual and document results of same.

Possess good oral and written communication skills.

Possess good analytical and problem solving ability.

Possess computer skills necessary to communicate and transfer data electronically.

Be able to travel, as requested by the company.
Working Conditions
Work will normally be performed in a shop or field, (non-air conditioned, moderate noise) environment.Work hours may occasionally exceed eight hours per day and weekend and/or holiday work is sometimesrequired. The physical demands may require extensive standing, some climbing and entry into confinedspaces. Traveling by all modes of ground and air transportation will be required noting this position issubject to extensive long-term travel.
"
WeWe are proud to be an Equal Opportunity/Affirmative Action employer.All qualified applicants will receive consideration for employment without regard to race, color, religion, sex,sexual orientation, gender identity, national origin, disability, veteran status.
Company:ABS Group
#LI-DNP
Job: Operations
Primary Location: United States of America-TX-Houston
Work Locations: Houston, TX CS 1701 City Plaza Drive 1701 City Plaza Drive Spring 77389
Organization: TIV-US-Inspection Services
Schedule: Full-time
Req ID: 1900170