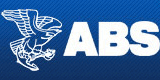 Job Information
ABS Careers

Director, Enterprise Architecture

in

Houston

,

Texas
Director, Enterprise Architecture
Description
Responsible for providingleadership and technical guidanceto meet the strategic and tactical business goals of thebusiness units serviced by ourgroup. The technical guidance and direction will be provided to teams on theselection, design, implementation, and ongoing management of technology tosustain a flexible information technology infrastructure.
Responsible for the assigneddomains technical direction of the enterprise, provide consulting expertise,and leverage business and technical knowledge to support business strategiesand deliver business value. This role will also play an integral role inbuilding and enhancing the software platforms in terms of robustness,scalability, availability and efficiency.
Provide technical knowledge,guidance and direction to technical teams within IT business users groups bydefining and validating IT architectural principles, direction statements andstandards. Considerations in this regard will include the alignment ofinformation technology with business needs, architectural principles thatimpact or enable interoperability of information systems, technology standards,and the useful life of technologies and suppliers of technology.
Qualifications
1. Assistwith creating and maintaining as-is architecture, to-be architecture, gapanalysis and 3 year roadmaps.
2. Works with Technical and Businessteams to ensure application development aligns to business andIMSstrategy.
3. Partners with the Technology andInfrastructure organizations in determining practical adaptations of enterprisestandards through informal feedback sessions.
4. Works with the Business andTechnical teams to identify technical solutions and business processimprovements in support of the business andIMSstrategic direction; ensures application development supports the business andIMSstrategies.
5. Interacts with business partners toshare and direct architecture practices that may affect business solutiondelivery.
6. Ensures that platform(s) supportedmeets the business, technical and infrastructure needs by over-seeing thehealth and well-being of the technical infrastructure.
7. Ensures that platform and projecttechnical design documentation is completed to a high standard.
8. Provides architectural governance byreviewing projects (Architecture review, Architecture Health check) to ensurealignment to architectural and technical strategy.
9. Creates or documents frameworks,methodologies, standards that the enterprise will leverage across alltechnologies and businesses.
Years of Experience Requirements
Ten (10)
years of experience inEnterprise and Systems Architecture.
Required/Preferred EducationRequirements
Bachelor's degree or equivalent required, Master'sdegree or equivalent preferred
Disclaimer Clause
This job descriptionis not intended, and should not be construed, to be an all-inclusive list ofresponsibilities, skills, efforts or working conditions associated with the jobof the incumbent. It is intended to be an accurate reflection of the principaljob elements essential for making a fair decision regarding the pay structureof the job
Job: Information Technology
Primary Location: United States of America-TX-Houston
Work Locations: Houston, TX (Corporate) 1701 City Plaza Drive 1701 City Plaza Drive Spring 77389
Organization: Corporate IMS Application Services
Schedule: Full-time
Req ID: 1900174