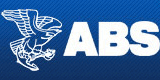 Job Information
ABS Careers

Marketing Lead - Digital Products & Services

in

Houston

,

Texas
Marketing Lead - Digital Products & Services
Description
Responsible for overseeing the development and implementation of Digital Products & Services marketing and communications, strategic objectives and plans. Strategic, creative and big thinker who develops and executes marketing and communications plans and initiatives in support of the business development objectives of the organization and its key Market Sectors. Key focus for this role will be supporting the effective market rollout of digital products and services that span the enterprise.
Qualifications
Job Duties/Roles
1.
Leads development and implementation of corporate strategic marketing and communications plans.
2.
Develops and implements marketing and communications plans for the Digital Products & Services unit of the organization.
3.
Aligns portfolio of digital products and services with market needs and drivers, driving to successful go-to-market and product commercialization results.
4.
Develops and maintains close relationships with influential industry organizations and institutions to position and create opportunity for ABS.
5.
Stays actively informed concerning significant business and technical activities across the enterprise.
6.
Stays actively informed concerning competitor marketing and communications initiatives.
7.
Identifies innovative marketing opportunities within the industry;
8.
Analyzes marketing efforts and campaign results for continuous improvement – reporting performance on all marketing and communications efforts including spend, conversion rates, pipeline contribution and ROI
9.
Ensures the Digital Market Sector marketing and communications plans are organized and operated to carry out the approved business and marketing plans.
Knowledge, Skills and Abilities Required (KSAR)
Strong interpersonal, team skills and attention to detail.

Leading marketing planning and activities in a dynamic environment

General understanding of business planning and execution as well as marketing metrics and reporting.

Must be a self-starter and able to assume a high level of individual responsibility.

Professional creativity and flexibility are essential.

Have extensive knowledge of one or more of the following sectors: software, digital solutions, marine, offshore, engineering.

Proven time management skills which demonstrate the ability to meet deadlines.

Some travel required (Minimal; less than 25%)

Working knowledge of the ABS Health, Safety, Quality and Environmental Management Systems.

.Experience in marketing consultative services and/or digital/software products and services is strongly preferred.
Minimum years of Experience
A minimum of ten (10) years marketing-related experience, including five (5) years of experience as a Marketing Manager or similar.
#
Required/Preferred Education Requirements
A Bachelor's Degree in marketing or business-related disciplines. A graduate degree i(MBA) s preferred.
Disclaimer Clause
This job description is not intended, and should not be construed, to be an all-inclusive list of responsibilities, skills, efforts or working conditions associated with the job of the incumbent. It is intended to be an accurate reflection of the principal job elements essential for making a fair decision regarding the pay structure of the job.
Working Conditions
Work will normally be performed in an air-conditioned office environment.
Occasional may have to lift between 5‒15 pounds.
FLSA Status
Exempt
Job: Marketing & Communications
Primary Location: United States of America-TX-Houston
Work Locations: Houston, TX 1701 City Plaza Drive 1701 City Plaza Drive Spring 77389
Organization: Marketing and Communications
Schedule: Full-time
Req ID: 1900138