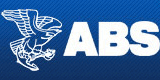 Job Information
ABS Careers

Senior Content Editor Specialist

in

Houston

,

Texas
Senior Content Editor Specialist
Description
The Senior Content Editor Specialist, is responsible for developing and executing written communication at the executive level. This will include writing speeches and strategic content at a global and local level.
Qualifications
Plans, researches, develops and delivers key strategic messages and various content pieces.

Work closely with marketing staff to ensure the company's essential business message remains unchanged throughout various advertising platform.

Create original content each week and ensure all content is on-brand and consistent in terms of style, quality, and tone of voice.

Play an active role on the development of and project management for the organization's Annual Report.

Contribute to the development of high-quality work through the creation, implementation, documentation, and updating of editorial style policies and procedures (including template structures and writing guidelines) that foster readability and consistency throughout the organization.

Assist in the development of short- and long-term employee communications strategies.

Develops targeted messages and creates presentations, talking points, FAQs and other supporting collateral to support change management for new initiatives.

Liaises with global counterparts in regional locations to coordinate content and generate success stories, employee profiles and spotlights on strategic initiatives.

Supports and develops content for intranet and biweekly e-newsletter as required.

Leverages employee feedback channels and quantitative metrics to recommend improvements in communications channels and approach.
Knowledge, Skills and Abilities Required (KSAR)
1.A sound working knowledge of all elements within MS Office is essential.
Experience with graphics and HTML programs is beneficial.
2.Ability to write, edit, and produce content for internal communications.
3.Ability to meet deadlines and work with limited resources
4.Advanced writing and editorial skills, compelling storytelling talent, effective brand representation, and functional project management skills.
5.High-level understanding of content development and the editorial and marketing factors that encourage reader engagement.
6.Proven project management skills including organization, multitasking, prioritization of workload, and independent follow up so you can deliver a high volume of projects on tight deadlines
7.Ability to work both independently and as a team player to complete critical projects within a fast-paced environment.
8.Strong interpersonal and team skills.
9.Ability to motivate others, and to work effectively with all levels of management especially at the executive level.
10.Ability to plan, organize and coordinate in a larger framework.
11.Must be able to assume a high level of individual responsibility.
12.
Professional creativity and flexibility are essential.
Required/Preferred Professional Requirements
1. Experience implementing and measuring messaging/programs on a global basis.
2. Experience creating and executing strategic internal communication plans and advising leaders.
3. Strong writing and editing experience and knowledge of AssociatedPress style.
4. Excellent communication, negotiation and project management skills.
5. Marine, Oil and Gas or Energy industry experience helpful, but not required.
6. Proven track record of nurturing strong relationships with manager, peers, team, key stakeholders and customers.
7. Ability to manage multiple, complex priorities within demanding timeframes.
8. Experience writing for executives across multiple platforms at a corporate and global scale.
9. Desktop publishing, graphics and video production capabilities preferred, but not required.
Minimumyears of Experience
Minimum 10 years of experience in corporate or business internal communications experience, leading support for projects and initiatives and advising leaders and subject matter experts.
Required/Preferred EducationRequirements
Bachelor's Degree in Communications, Public Relations, Journalism, English, Marketing or related discipline preferred.
Advanced degree preferred.
Disclaimer Clause
This job description is not intended, and should not be construed, to be an all-inclusive list of responsibilities, skills, efforts or working conditions associated with the job of the incumbent. It is intended to be an accurate reflection of the principal job elements essential for making a fair decision regarding the pay structure of the job.
Working Conditions
Work will normally be performed in an air-conditioned office environment.
Occasionally may have to lift between 5‒15 pounds.
Equal Employment Opportunity
American Bureau of Shipping is proud to be an EqualOpportunity/Affirmative Action Employer. All qualified applicants willreceive consideration for employment without regard to race, color, religion,sex, sexual orientation, gender identity, national origin, disability, veteranstatus.
VEVRAA Federal Contractor –priority referral Protected Veterans requested.
Job: Marketing & Communications
Primary Location: United States of America-TX-Houston
Work Locations: Houston, TX (Corporate) 1701 City Plaza Drive 1701 City Plaza Drive Spring 77389
Organization: Marketing and Communications
Schedule: Full-time
Req ID: 1900158