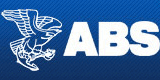 Job Information
ABS Careers

Sr. Project Manager - IT

in

Houston

,

Texas
Sr. Project Manager - IT
Description
The Senior Project Manager is responsible for accomplishing the project objectives by planning and evaluating project activities to meet the schedule, budget and quality requirements and for generating client-facing and internal management reports that facilitates overall project delivery, under the guidance of the Director of Global Project Management Operations for Nautical Systems.Responsible for all aspects of the project over the entire project life (initiate, plan, execute, control, close) to meet business objectives through the utilization of project management methodologies.
Qualifications
1.Act as the primary point of contact for clients on assigned projects.
2.Develop schedules/timelines/cost plans that support the business objectives, established budgets, resources, and project deliverables for each project
3.Drive day-to-day execution of the overall project delivery process, including coaching cross-functional teams.
4.Assure projects are executed within approved budget and schedule and in accordance with company Quality requirements
5.Managing risks and issues and taking corrective measurements
6.Prepares technically accurate and timely reports related to the project.
7.Managing and utilizing resources across projects
8.Managing stakeholders' communication and prepare communications for management and updates.
9.Managing the main project from project initiation to project close-out.
10.Workswith the Director of Global PMO to develop project plans and estimates insupport of sales and business development activities.
11.Stays actively informed concerning technical, business and management developments affecting present and potential customers and communicates this information promptly to the appropriate senior level managers.
12.Provides project oversight and reporting.
13.Reportsweekly on all projects, identifying completed activities, upcoming activities,progress against objectives, issues and actions, assignments, andcommunications needs
14.Updatesthe dashboard with product issues driven by the project, with contextregarding the seriousness of the problem and the urgency of the fix required.
Works with both the consultants and thecustomer to make sure that all issues are logged, documented and prioritized.
15. Guardsthe commercial interests of NS by working with the Director of Global PMO toensure that scope is clearly identified, project activities remain withinscope, and that opportunities for offering additional services to clients areidentified and followed up commercially by Account Managers.
16.Drivesproject performance and resource utilization by tracking projects against plan,coordinating resource assignments across projects, monitoring customeractivities necessary for plan success, and managing customer expectations.
17.Support in negotiating budgets, schedules, project terms and conditions on specific proposal opportunities and change requests.
18. Focus on continuous improvement and adheres to best practices.
19. Ensures that the Technical Implementation and Infrastructure plan iscompleted for all projects, and an effective handoff to Support is completed
Knowledge, Skills and Abilities Required (KSAR)
1.Ability to speak and write English fluently
2.Exceptional knowledge and handling of project management methodology and techniques
3.Ability to work positively with the wide range of individuals involved in the project
4.The ability to identify, analyze and solve complex and unique project related problems.
5.Ability to organize, plan, monitor and control project contractual requirements, budgets, schedules and technical work.
6.Exceptional Proficiency with PM tools and software (i.e. MS Office and MS Project)
7.Possesses exceptional communication skills both orally and in writing highly complex and unique technical issues to personnel in who may or may not be in related technical fields.
8.Realization of financial aspects of approved business plans and budgets pertaining to the project.
9.Ability to direct the execution of complex projects.
10.Working knowledge of the ABS Health, Safety, Quality & Environmental Management System.
11.The human relations skills necessary to maintain positive client contacts and provide leadership and motivation to subordinate staff and peers.
12. Willingness and ability to travel as needed.
Minimumyears of Experience
Typically requires a Bachelors of Science and at least six years of experience in the maritime and/or offshore industry; preferably a Master of Science degree in Project Management or Engineering Management
Required/Preferred EducationRequirements
Typically requiresa minimum of 6‒10 years project management related experience in a lead role
Disclaimer Clause
This job description is not intended, and should not be construed, to be an all-inclusive list of responsibilities, skills, efforts or working conditions associated with the job of the incumbent. It is intended to be an accurate reflection of the principal job elements essential for making a fair decision regarding the pay structure of the job.
Working Conditions
Work is primarily sedentary; exerting up to 10 pounds of force occasionally and/or a negligible amount of force frequently or constantly to lift, carry, push, pull or otherwise move objects.
#LI-KB1
Job: Operations
Primary Location: United States of America-TX-Houston
Work Locations: Houston, TX (Corporate) 1701 City Plaza Drive 1701 City Plaza Drive Spring 77389
Organization: Corporate IMS Nautical Systems Application Services
Schedule: Full-time
Req ID: 1900189