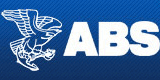 Job Information
ABS Careers

Nontraditional Actuary

in

Knoxville

,

Tennessee
Nontraditional Actuary
Description
Nontraditional Actuary
Here's the truth: We don't know exactly who we are lookingfor! What we do know is that the world of actuarial science is changing.Insurtech startups are poised to shake up traditional insurance carriers. Whenthe dust settles, top actuaries may find themselves more familiar with neuralnetwork architecture or app development than with the details of compliantreserves calculations.
ABS Group is a consulting firm specializing in riskmanagement. Our methods are rooted in fundamental frequency/severity frameworksthat are familiar to any actuary, but the applications are very diverse. We help our customers understand and manage catastrophic risks in the areas ofmajor industrial incidents, terrorist attacks, transportation accidents, andnatural disasters. We bring together a multidisciplinary team of consultants,economists, engineers, developers, and actuaries. We believe that data scienceis the force that will drive diverse areas of risk management (such as systemsengineering, safety management, and actuarial science) toward a robustconvergence of practice that makes real change happen.
We are seeking a nontraditional actuary to support a growingteam of innovators providing risk-based, predictive analytics solutions; aself-starter who gets things done ahead of schedule. Our ideal candidate lovesdata, coding, and problem solving. If you have a passion for untangling complexdata to provide simple, elegant solutions for tomorrow's decision makers in arisk-based world, we want to hear from you!
In this roleyou will:
Expect to solve complex, risk-related problemsfacing our government clients, including FEMA.

Be prepared to understand and learn aboutmulti-frequency flood risk and how property flood insurance rates may changebased upon a combination of geographical, structural, and catastrophic modelingfactors.

Anticipate being the Data Science / ActuarialScience subject matter expert (SME) on a team of civil/structural engineers,hydrologists, risk analysts, GIS analysts, and policy analysts.

You will provide creative, innovative ideasthat counter traditional approaches to risk identification and risk management.
Qualifications
Successfulcandidates will possess, as a minimum:
Associate or near Associate (ASA or ACAS)

5 years of experience

Data science experience

Inclination toward a nontraditional actuarialpath

Background in mathematics and statistics

Knowledge of business, finance, and economics

Familiarity with databases, statisticalanalysis programs, and programming languages

Excellent verbal and written communicationskills with the confidence to present reports and presentations to clients andstakeholders

Strong analytical and problem-solving skills

A self-starter attitude to provide thoughtleadership to teams
Highly successfulcandidates will possess one or more of the following:
An advanced degree in mathematics, statistics,or data science

3
years of increasing responsibility as anactuary within a major property/casualty insurance firm
Experience with catastrophe modelling systems (RMS/AIR/KatRisk/CoreLogic/etc.)

Provenskills in:

Predictive analytics

Timeseries analysis

Flood risk modeling

Catastrophe modeling

Natural hazard risk analysis

Geospatial analysis

Programming/Software:SQL, Python, R, Tensorflow, Tableau, ESRI
We areproud to be an EEO/AA employer M/F/D/V. We maintain a drug-free workplace andperform pre-employment substance abuse testing.
Company: ABS Consulting
#LI-JP1
Job: Operations
Primary Location: United States of America-Tennessee-Knoxville
Work Locations: Knoxville, TN CS 10301 Technology Drive 10301 Technology Drive Knoxville
Organization: SRC-US-Govt Off Site USCG
Schedule: Full-time
Req ID: 1900173