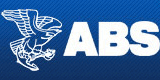 Job Information
ABS Careers

Administrative Assistant II

in

Seattle

,

Washington
Administrative Assistant II
Description
Responsible for providing confidential, secretarial, administrative and clerical support including assistance to Department/Project Management or higher, and may also provide general administrative assistance to entire department staff.
Uses independent judgment in carrying out responsibilities and takes initiative to handle routine and semi-routine matters.
Qualifications
1.Screens telephone calls, takes clear and complete messages and directs calls to the appropriate individual.
Where appropriate, directly handles routine and semi-routine matters on behalf of Management.
2.Processes correspondence by use of a word processing system.
May compose routine correspondence on behalf of Management.
May include graphics and require scanning images.
3.Opens, sorts and distributes departmental mail.
Organizes Management's mail.
4.Keeps track of Management schedules.
5.May maintain ABS capital equipment computer budgets and track purchases made against budgets.
6.May handle processing of vendor invoices in a timely manner.
7.May maintain departmental salary budget and interface with Human Resources in the process of payroll changes.
8.Performs non-routine clerical tasks with little supervision.
9.Sets up and maintains files in a timely and organized manner.
10.Makes travel arrangements (including complex international travel) as necessary.
11.May make important social arrangements for entertaining clients and other outside business guests.
12.May provide work direction and instruction to junior level support staff.
13.Serves in an administrative capacity on department project teams, as necessary.
14.Secures and arranges for setting up of meeting rooms for department meetings or event.
15.Maintains office supply inventory for the department.
16.Enters time sheets on a weekly basis into the accounting system.
17.May process expense reports.
18.May set up projects utilizing spreadsheet software and/or database systems.
19.Keeps abreast of PC business applications by maintaining contact with other administrative assistants and members of Information Management Services.
20.May perform other tasks or participate in special projects as assigned by Management.
Knowledge, Skills and Abilities Required (KSAR)
1.Minimum intermediate level skills in office automation software (some of which may include spreadsheets, word processing, presentation, mail/calendar/scheduler programs).
Ability to learn additional programs as required.
2.Excellent oral and written communication skills.
3.Excellent arithmetic skills.
4.Advanced level clerical and general office skills.
5.Ability to handle routine and non-routine business matters in the absence of or on behalf of Management.
6.Ability to simultaneously handle multiple assignments and prioritize workload accordingly.
7.Demonstrated ability to interface with all levels of personnel.
#
Minimumyears of Experience
This is an intermediate level position requiring 2‒5 years of previous administrative office experience.
Required/Preferred EducationRequirements
High School Diploma or equivalent.
Disclaimer Clause
This job description is not intended, and should not be construed, to be an all-inclusive list of responsibilities, skills, efforts or working conditions associated with the job of the incumbent. It is intended to be an accurate reflection of the principal job elements essential for making a fair decision regarding the pay structure of the job.
Job: Administrative Support
Primary Location: United States of America-Washington-Seattle
Work Locations: Seattle, WA 5950 Sixth Avenue South 5950 Sixth Avenue South Seattle
Organization: Seattle Port
Schedule: Full-time
Req ID: 1900187