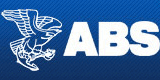 Job Information
ABS Careers

Engineer I

in

United Kingdom London

,

United Kingdom
Engineer I
Description
ABS is committed to setting standards for safetyand excellence as one of the world's leading classificationorganizations. In a constantly evolving industry, ABS works alongside itspartners tackling the most pressing technical, operational and regulatorychallenges so the marine and offshore industries can operate safely, securelyand responsibly.
We are increasing the number of Engineers in ourLondon team and, as such, are recruiting for Engineers with a Machinery backgroundin the marine industry .You will be joining a dedicated team working onengineering design reviews and analysis assignments, ensuring compliance with therespective regulations.You will beworking on projects such as high volumes of Scrubbers, Ballast water treatment,Engines and piping reviews
Qualifications
Candidates should possess the following :
(or equivalent) in either Electrical Engineering, or Marine Engineering
with a bias towards Electrical.
we will positively consider candidates with relevant engineering
experience in a shipyard, design/consulting office, shipping/oil company
or classification society
license or professional chartered engineer license
electrical
engineering experience
We are inventive problem solvers and visionary innovators who produceresults.
At the same time, we are a responsible resource for practicalsolutions.
We believe in teamwork. The best solutions are achieved together withother stakeholders. We work closely with them as a dependable, flexiblepartner. We are also dedicated to sharing our experience and in looking to thefuture with our contributions to the education of future industry leaders.
#LI-SM1
Job: Engineering
Primary Location: United Kingdom-United Kingdom London-London
Work Locations: London 111 Old Broad Street 111 Old Broad Street London
Organization: London Engineering Department
Schedule: Full-time
Req ID: 1900148